Join CEOs, High Growth Executives, Business Leaders and The Habits of Profitability™ Team for a country club breakfast workshop on Digital Marketing for Business Owners and Executives: 5 Essentials You Need Now. Email us to be our VIP guest.
DATE AND TIME
Thu, September 14, 2017
7:15 AM – 9:30 AM EDT
LOCATION
Woodmont Country Club
1201 Rockville Pike
Rockville, MD 20852
The National Association of Business Owners & Entrepreneurs invites you to "Digital Marketing for Business Owners: 5 Essentials You Need Now."
We surveyed many business owners and asked them what they wish they wish they knew about digital marketing. Come discover what the area's best digital marketers know – and get the answers to your growth and productivity.
In this 1 hour panel discussion, four marketing executives will brief you on the basics of each of 5 digital marketing essentials. They will answer your questions, and give you the background you need to direct your team and get the right results from your digital marketing resources.
Join us – and be better prepared to thrive in the digital age… plus avoid the major pitfalls that will make or break your success in 2017.
We'll cover the 5 core elements of digital marketing
Targeting the RIGHT audience
Developing an effective marketing strategy
Why messaging still matters
Inbound Marketing and why you need it
Marketing Tech – Making the right choice
Why does digital marketing matter?
The internet could be your most cost-effective channel for generating new leads.The is now primary place where businesses and consumers find the products and services they want. If you want to maintain and grow your customer base, your clients need to find you online, and find what you offer compelling.
Your online presence must be tuned to attract and engage your target audiences. That means your website, ads, social media, content, directory listings and mobile advertising all need to be coordinated to get attention and convert that attention into leads. The benefits are measurable.
Done thoughtfully, these efforts deliver positive ROI almost immediately, and give you the data you need to constantly improve. Digital campaigns can provide information on who found you, how they found you, what they spent time looking at and what they skipped over. This allows your business to create even better and more-targeted digital marketing campaigns.
Meet Our Panel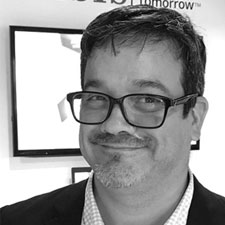 Celso Puente, Vice President of Industry Marketing, leading integrated marketing campaigns that develop quality leads around the world
Celso Puente is a 20-year marketing veteran with a wealth of expertise working in the information technology and services industry. As Vice President of Global Industry Marketing for Unisys, he provides leadership for marketing to the Financial Services, Public Sector, Healthcare & Life Sciences, and Travel & Transportation industries. Celso brings deep skills in crisis communications, market research, management, business development, and training to this role.
Celso is a dynamic leader, collaborating across functional areas to develop, manage, and implement effective integrated marketing programs that support the corporate strategic plan. He ensures that all marketing collateral carries a consistent and powerful message to uphold the company brand in all regions of the globe. With insight spanning the commercial industries, Celso is able to translate the marketing vision into compelling content and campaigns that develop quality leads and result in revenue generation.
Prior to joining Unisys, Celso worked at Booz Allen Hamilton where he managed marketing for the Financial Services and Health & Life Sciences commercial markets, focusing on analytics, cyber, regulatory compliance, anti-money laundering, third-party risk management, financial crimes, and communication analytics. He also led marketing efforts at Fannie Mae and UNICOM Government, Inc. He holds a Bachelor of Arts focused in Government and Politics from George Mason University.

Mark DeVito is a three-time Emmy Award winning creative director and brand strategist who has for over 20 years led creative campaigns and developed strategic content from Fortune 100 corporations to startups, domestic and international political figures, broadcast television networks, social awareness programs & PSA campaigns. Today, Mark is the President and Chief Creative Officer of The Gigawatt Group – a CSR focused brand experience agency who craft sustainable campaigns for sustainable local and global brands through messaging, strategy and creative. We tell the stories of progressive brands working in technology, science, health, education and transportation.

Beth Perl Berman, Compellications™ Advisor, is a master communicator and GlobalCEO Compelling Communications Advisor. Driven to create a positive impact, Beth helps you boost your metrics by compelling your teams, customers, and investors to Buy In & Buy™, remain loyal and commit to your success.
Beth helps you crystalize, connect and communicate your value to differentiate your business and elevate it above your competition . In high-energy workshops, speaking and coaching, Beth helps you and your team create authentic, repeatable internal communications and marketing messaging. From clear, compelling vision statements to powerful taglines, Beth helps you connect ideal customers and A-list talent so they "get" you, align with you, and become long-term advocates for your success. The founder and CEO of Compellications™, Beth is also a certified Vistage Speaker.

Ken Fischer, CEO, is the founder and president of Atigro, a Washington DC-based technology firm specializing in web projects, software development, mobile applications, and digital marketing. With over 100 enterprise solutions successfully implemented, his firm serves national corporate and nonprofit entities. Ken's global experience extends to Hyderabad, India, where he manages a team of engineers and technical managers. Having spent significant time in the region, Mr. Fischer's insight, combined with his technical expertise, adds value to operations and management. Mr. Fischer attended Washington University School of Medicine in St. Louis and University of Maryland.
Business today is often done on a national or global scale. Professional networking by NABOE allows you to get out of the office and meet people you might not have otherwise ever encountered.